Isolated Soul Digitally Released
2011.09.16 Friday 18:56
Now on beatport, Juno Download, iTunes Store, Amazon MP3 and more!!!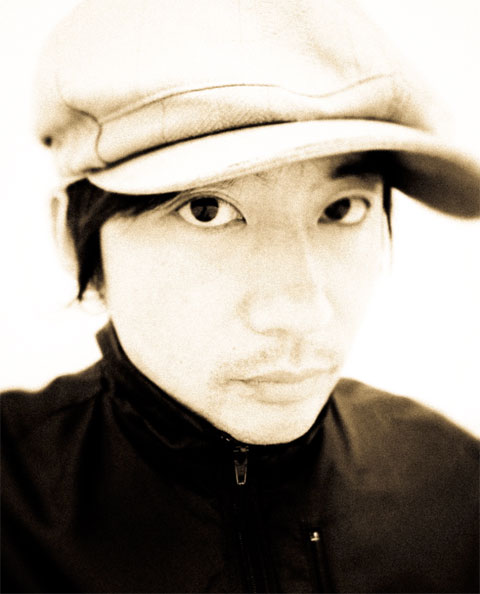 HIROSHI WATANABE aka Kaito
Has several albums from KOMPAKT under the name KAITO. 10years ago, he released the mega hit piece 'Special Life', which was also included in Francois Kevorkian's MIX-CD and created a sensation. After that, he released the 2nd album "Hundred Million Lightyears", a long awaited album by dance music freaks. Upon the release of this 2nd album, which includes the title song that was also in KOMPAKT/Total 6, he gave live performances at big events such as the 5 Days Off Festival in Amsterdam, Kompakt Night in Berlin, and MonegrosDesert Fes in Barcelona. His performances sent the world's biggest party animals into a frenzy. Meanwhile, he also released an album "GENESIS" on KLIK RECORDS under his real name in Greece. Tours within Greece were taken several times over the years, which bought him high acclaims for both his lives and DJ techniques. In 2007, he released his first DJ MIXCD, "Contact to the Spirits", from KOMPAKT under the name KAITO. Then in 2008, he made another first-time attempt, an album with vocals collaborated with Keiichi Sokabe, the "Life, Love". And now, in 2009, 3rd KAITO album "Trust", which is scheduled to be released in Sep. from KOMPAKT!
KOMPAKTよりKAITO名義で数々の作品を発表する傍らギリシャはKLIK RECORSを拠点として活動を続けるHIROSHI WATANABE本名名義。驚異的なヒットを記録しFrancois KevorkianのMIX-CD に収録されるなど大反響を呼び現在も世界中でスピンされ続けているSpecial Lifeのリリー スからはや9年が経ち、その後はKOMPAKT/Total 6にも収録された表題曲を含む全ダンスミュージック フリーク待望の2ndアルバム"Hundred Million Lightyears"をリリースにあたりアムス テルダムで行われた5 Days Off Festival、ベルリンのKompakt Night、そしてバルセロナのMonegrosDesert Fes等のビックイベントに出演しLIVE演奏を披露。
世界屈指のパーティーアニマル達を熱狂の渦に巻き込んだ 。 その間にギリシャからはKLIK RECORDSより本名名義でのアルバム"GENESIS"をリリース、そしてこの数年内にギリシャへのツアーは幾度となく行われ、DJ、LIVE共に高い評価を受ける。2007年KOMPAKTよりKAITO名義での初のDJ MIXCD"Contact to the Spirits"をリリース、2008年には曽我部恵一を向え、ヴォーカル作品を交えた初のオリジ ナルアルバム『Life,Love』2009年9月にはKAITOの3rdアルバム 『TRUST』そして2010年春ビートレスアルバム『Trust less』を。そして新たに迎えた2011年春、HIROSHI WATANABE名義での2nd Album『sync positive』をKLIK RECORDS よりリリース!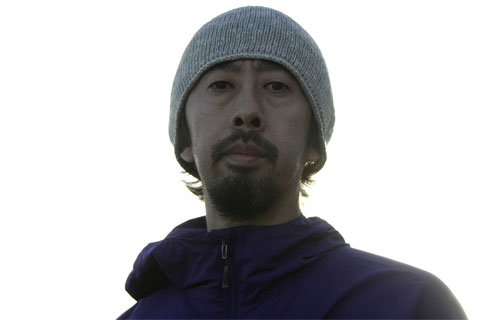 Kuniyuki

Norhtern music city Sapporo based DJ/Producer Kuniyuki Takahashi, his music always has a unique world and he's got highly respect from world famous DJ and producer.
"Precious Hall"which is the dedicated song to his local and deep house Mecca in Sapporo and the song was released from the "Natural Resource" the sub-label of Joe Claussell's "Spiritual Life". He also contributed a remix on the classic song, "Cascade of Colour" for the Ananda Project featuring compilation works by artists like Dego aka 4Hero, and he released single called "Earth Beats" from Mule Music and got highly praised from François Kevorkian, Larry Heard, Ian Obrien and Joe Claussell. In 2006, finally Kuniyuki's first album "We are Together" was released and after that he played live show at Joe Clausell's party in NY. And after second album "All These Things" released, remix album "REMIXED" was released which had great remixer line up like Henrik Schwarz, Theo Parrish and Cobblestone Jazz. and in 2009, his 3rd album "Walking In The Naked City" was released, which has contribution from Japanese unique jazz pianist "Fumio Itabashi" and vocal contribution from his sworn friend "Henrik Schwarz". The album opened his new stage, and "Dancing In The Naked City" which is put together much more floor like edit track and unreleased track, was released in November 2011.
His music style has no border of genre, and he is trying to create a new form of music every day and heading to new frontier.
札幌を拠点に活動するKuniyuki Takahashiこと高橋クニユキ。彼の音楽は、国境を問わず常に独特の世界観を持ち、世界各国のプロデューサー、DJから高い評価を得ている。Joe Claussell主宰[Spiritual Life]傘下の[Natural Resource]から自身のホームタウンであり、札幌の名クラブをトリビュートした曲「Precious Hall」をリリース、4Heroの2000Blackのコンピ参加、Ananda Projectの名曲「Cascade of Colour」のリミックス・リリースなどジャンルレスな音楽形態を持ちながら、日々新しい音楽の形をクリエイトしている。[Mule Musiq]よりKuniyuki名義でのニューシングル「Earth Beats」をリリースし、François Kevorkian、, Larry Heard、Ian Obrien、Joe Claussell等、数多くのDJからプレイされ、圧倒的な支持を得た。
2006年には今までの集大成とも言える待望の1stアルバム「We are Together」リリース、そして全国ツアーやジョー・クラウゼルのパーティーにてNYでのライブを実現し、ライブ・パフォーマンスとしては常に真の音楽を見つめたライブも繰り広げる。
2007年11月リリースされたセカンドアルバム「All These Things」はファーストアルバムリリース後に行った無数のライヴや国内外DJ/クリエーターとの幅広い交友から生み出された作品である。翌年これら二枚のアルバムから世界各国で活躍するARTIST達によってREMIX(Henrik Schwarz,Theo Parrish,Cobblestone Jazzなど)されたアルバム「REMIXED」が7月にリリースされた。2009年には待望のサードアルバム「Walking In The Naked City」をリリースする。このアルバムでは日本のジャズシーンでは独特の世界感を持つジャズピアニストの板橋文夫や盟友Henrik Schwarzはボーカルで参加し、新たなるステージを表したアルバムとなっている。2010年11月にはこれまでの作品を更にダンスチューンにしたトラックと未発表曲を集めたアルバム「Dancing In The Naked City」をリリースし、新境地へと進んでいる。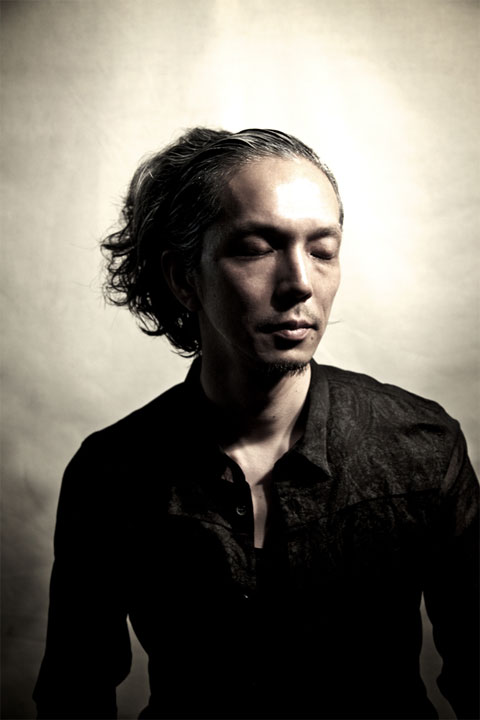 Kaoru Inoue

From high school to early 20's, After the experience of the Guitarist - punk rock band, Acid Jazz movement made him immersed in DJ and club culture. From 1994, that time he was spinning in a club in Tokyo as resident DJ. In 1999, he started to produce under the name of "chari chari", after that, his interest get into house music eventually, and finally he released chari chari's first album "Spring To Summer", and so many releases till now including successful album "In Time" which contains huge hit song "Aurora". Currently he also has an minimal acouostic duo called "Aurora Acoustic" with Daisuke"DSK"Kojima, and he owns record label "SEEDS AND GROUND" which released Inoue Kaoru 2nd album "Sacred Days" in August 2010.

DJ/プロデューサー。神奈川県出身。高校時代から20代前半までパンク〜ロック・バンドでのギタリスト経験を経て、Acid Jazzの洗礼からDJカルチャーに没入する。都内の小箱クラブでのレジデントDJを務めながら94年より"chari chari"名義で音楽制作も本格的にスタート。次第にハウス・ミュージックに傾倒していく中、99年"chari chari"として、あらゆる音楽体験を昇華した1stアルバム「spring to summer」をリリース。以降、リリース作品、リミックスは多岐に渡る。以降の主なリリースは"chari chari"「in time」、"Kaoru Inoue"「The Dancer」。現在DJの他、小島'DSK'大介とのミニマル・ギター・デュオ"Aurora Acoustic"などプレイヤーとしても活動中。レーベル"SEEDS AND GROUND"を主宰。レジデント・パーティー"groundrhythm" @ AIR、"FLOATRIBE" @ UNITを拠点に活躍中。2010年8月、Kaoru Inoue 2nd アルバム『Sacred Days』をSeeds And Groundよりリリース。